Calls made to and from Tampereen Aluetaksi Oy's Service center will be recorded for customer service and training and processed only by authorized persons.
Download the Taksi Tampere app
The app is free to use and download. All you need to do is register with the service.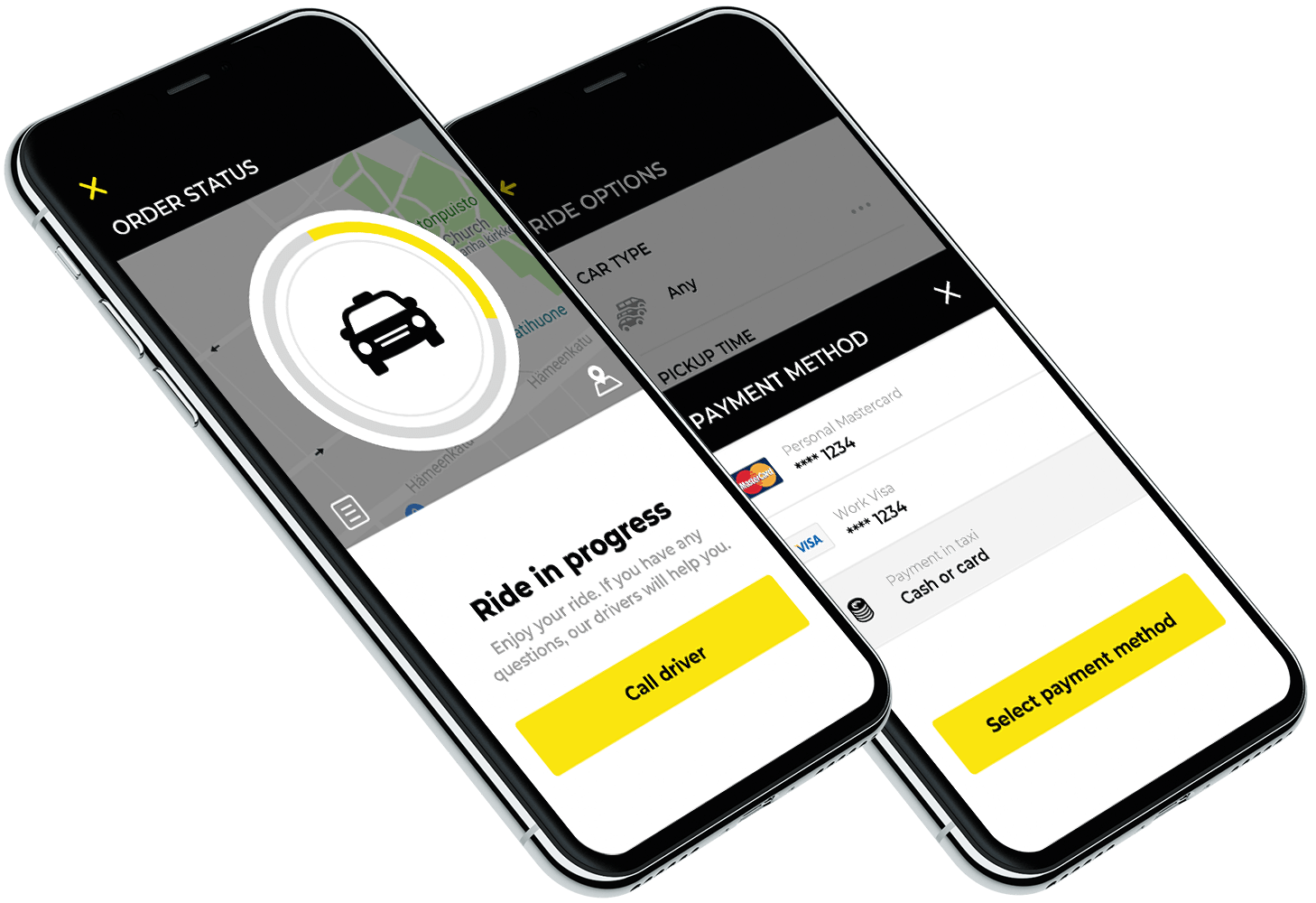 With over 2 million trips per year, our company is the largest local taxi operator. Reliability is our core value.
Always at your service – hassle free
Our taxi center serves on a 24/7 basis. Our diverse range of offerings includes all the transport services you need, business and courier services, family account option, and assistance during shopping trips. We also have experience and capabilities for a wide range of services for special groups.
Local is also best for non-local customers
We know what there is to know about the locality.
Guaranteed fares
Use Taksi Tampere so there are no unpleasant surprises. Check out our fares and our tariff calculator.